Telecom Tower Technician 1 Exam Prep Course
Become Qualified & Take Your Career To The Next Level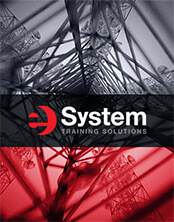 The objective of this TTT-I training is to prepare students for the NWSA's tower technician certification by presenting the information as it relates to a regulation or industry-specific best practice.
This tower tech training module uses the Candidate Handbook provided by NWSA as a resource for the topics included. Upon completion, the student will be better prepared to take both the written and practical TTT-1 test.
Each chapter within this tower technical course will include a short chapter quiz. These quizzes are not graded and provide the student with feedback on their understanding of a particular topic. Once all chapters of the TTT-1 test have been completed, the student is able to take the full-length Practice Test.
The NWSA TTT-1 exam prep course includes the following topics:
Get 20% OFF this online training when you subscribe to our newsletter.
Start your new career today
Sign up here!
eSystem Training Solutions endorses the national certification program offered by the National Wireless Safety Alliance (NWSA) and provides training to prepare candidates for NWSA examinations.