Basic Capstan Hoist Principles Online Course
Become Qualified & Take Your Career To The Next Level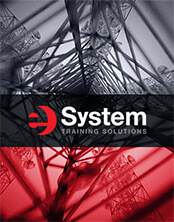 The Capstan hoist has become one of the main tools used for lifting material while working on communications structures.
This Capstan hoist training will cover all basic capstan hoist operations and principles that you need to know to safely use this tool.
After the completion of this training, you'll have the knowledge necessary to prepare yourself for the Capstan hoist certification.
The Basic Capstan Hoist Principles course includes the following topics:
GET 20% OFF THIS ONLINE TRAINING WHEN YOU SUBSCRIBE TO OUR NEWSLETTER. 
Start your new career today
Sign up here!