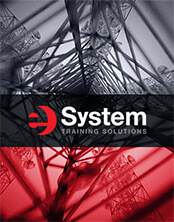 How much training have you had to use, store, and maintain a ladder properly to prevent falls and injuries? Working on ladders is a necessary part of most jobs in construction, maritime, and general industry. However, the use and care of ladders are not always as easy as it appears for the worker. Training is necessary to know the tolerances of the ladder, its safety features, and how to use the ladder. There have been many reported deaths and serious injuries from improper ladder use such as falls, electrocutions, and slips.
The Ladder Safety course includes the following topics:
GET 20% OFF THIS ONLINE TRAINING WHEN YOU SUBSCRIBE TO OUR NEWSLETTER.
Start your new career today
Sign up here!