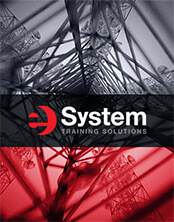 In this course, the student will learn to recognize the applicable equipment and acceptable rigging techniques, select the correct rigging equipment for a lift, and complete basic calculations to determine the forces that will be placed on the rigging equipment and structure. Upon successful completion of the course, the student will have the skills and understanding to participate in class I and class II rigging plans while working under a Competent/Qualified Rigger.
The topics covered in this course include: the proper selection and usage of Knots, Synthetic Rope Material and Design, Wire Rope, Synthetic Slings, Hardware, Blocks, and Rigging Practices.
This course is designed to deliver fundamental rigging theory to a new rigger as they are developing their skills in conjunction with on-the-job training. This course is not a Competent Rigger course.
To gain the most from this course, the student should have access to a pen, paper, calculator and a piece of rope for knot tying practice.