Competent Rigger – Advanced Telecom Rigger Online Course
Become Qualified & Take Your Career To The Next Level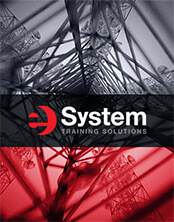 This competent rigger training cover the topics outlined in the ASSP A10.48 and TIA 322 standard as pertinent for individuals working at this level in the industry.
The objective of our advanced telecom rigger course is to ensure as a Competent Rigger you have the knowledge and understanding to calculate all construction rigging forces, know advanced rigging techniques, complete all types of rigging plans, and have rigging terminology to communicate with a Qualified Person or Qualified Engineer.
The Competent Rigger course includes the following topics:
GET 20% OFF THIS ONLINE TRAINING WHEN YOU SUBSCRIBE OUR NEWSLETTER.
Start your new career today
Sign up here!