Smart Mental Health: Reducing Stress and Anxiety
Become Qualified & Take Your Career To The Next Level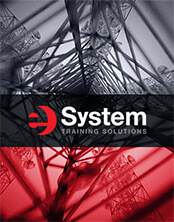 Stress is our body's way of responding to physical, emotional, or mental demands. Although typically associated with negative circumstances, stress can be caused by both good and bad experiences. Our bodies react to stress by releasing chemicals into the blood to give us energy and strength to handle the situation. This evolutionary reaction can be a good thing when stress is caused by real physical danger; however, this survival response can wreak havoc if it builds up without a proper outlet.
This interactive online course discusses signs and symptoms of stress, and explains the physical and emotional effects of built up stress, such as pain and anxiety. The course also describes stress management techniques, treatment options, and lifestyle changes to help alleviate stress.
The Reducing Stress and Anxiety course includes the following topics:
GET 20% OFF THIS ONLINE TRAINING WHEN YOU SUBSCRIBE TO OUR NEWSLETTER.
Start your new career today
Sign up here!