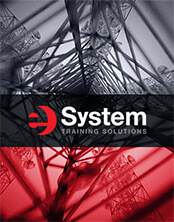 Overview:
This Radio Frequency Safety Officer (RFSO) course is designed for individuals in supervisory or management positions who are responsible for the administration of a Company RF program, worker compliance, or any portion thereof. Persons overseeing projects in which they are responsible for the management or actions of one or more RFSO(s). This course content is based on requirements in the IEEE 95.7 – 2014 standard.
Course Objectives: Students completing this course will be able to:
1. Recognize the need for an RFSO in their workplace environment.
2. Understand the areas of RF safety an RFSO is responsible for.
3. Expand RF knowledge.
4. Execute site-specific RF plans according to their Company Policy.
5. Analyze RF situations employees are exposed to, worst case scenario, and design an RF compliance plan to prevent RF exposure.
6. Evaluate or Critique the existing Company Policy and recommend areas for improvement.
7. Evaluate field workers compliance with the Company RF Policy.
8. Apply knowledge gained in this course to the maintenance of Company RF Policy, records and training procedures.
More Information…
This course presumes you currently work for or may in the future work for a company with workers who are exposed to RF daily. After successful completion of this course, you will need to apply the information gained from the course to your company. As illustrated by the prerequisite requirement for this course, it is assumed that you have previous RF training and experience.
While on-the-job training provides valuable knowledge to the student, this course will be difficult to pass for those individuals with no prior exposure to RF theory.