Fundamentals RF Radiation
Become Qualified & Take Your Career To The Next Level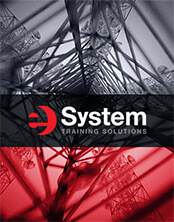 This radio frequency training is geared for individuals working in close proximity to RF sources and exposed to radiation in their work. The goal of this RF training is to take a topic that is difficult to understand and simplify it. The student should walk away with the ability to recognize and respond to radio frequency safety related hazards.
Our online course will set the base and will prepare you for a future radio frequency certificate that you might want to take.
The Fundamentals of RF Radiation course includes the following topics:
GET 20% OFF THIS ONLINE TRAINING WHEN YOU SUBSCRIBE TO OUR NEWSLETTER.
Start your new career today
Sign up here!