DOT Reasonable Suspicion Supervisor Training-Drugs
Become Qualified & Take Your Career To The Next Level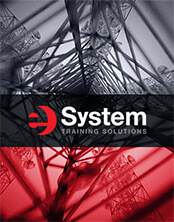 Transportation employees of DOT-regulated employers who perform tasks that have been defined as 'safety-sensitive' are subject to drug and alcohol testing.
This includes 'reasonable suspicion' testing, which is required when a properly trained supervisor suspects that an employee is under the influence of alcohol or illegal drugs based on the employee's appearance, behavior, speech, or smell.
Supervisors and company officials who may need to make a 'reasonable suspicion' test determination are required to complete at least 1 hour of training on the signs and symptoms of DOT-prohibited drug use.
The DOT Reasonable Suspicion Supervisor Training-Drugs course includes the following topics:
GET 20% OFF THIS ONLINE TRAINING WHEN YOU SUBSCRIBE TO OUR NEWSLETTER.
Start your new career today
Sign up here!