Basic Rigging Principles – Rigger 1 Online Course
Become Qualified & Take Your Career To The Next Level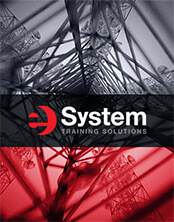 In this online basic rigging training, the student will learn to recognize the applicable equipment and acceptable basic rigging techniques, select the correct rigging equipment for a lift, and complete basic calculations to determine the forces placed on the rigging equipment and structure.
This rigging course is designed to deliver fundamental rigging theory to a new rigger as they are developing their skills in conjunction with on-the-job training or preparing for a rigger certificate.
The Basic Rigging Principles course includes the following topics:
GET 20% OFF THIS ONLINE TRAINING WHEN YOU SUBSCRIBE TO OUR NEWSLETTER. 
Start your new career today
Sign up here!