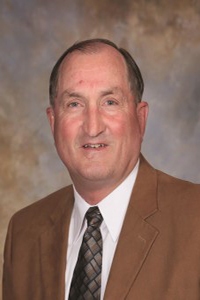 Gordon has over 40 years of experience in the Telecommunications Construction Industry. He started his career in the field installing all types of communication structures from small to large in North America and overseas. As he gained valuable and notable experience in the field, he was able to move from installation to management.
He worked through several phases of management, ownership, and finally settled in safety where he has focused his efforts over the last 20 years. Gordon's professional affiliations include the American Society of Safety Engineers, and the National Safety Council. He also participates in fall protection committees for the CSA 259 in Canada and ANSI Z359 in the United States.
Gordon is active on the NATE/OSHA Relations Committee and participates in writing ANSI 359 standards for Fall Protection in North America. He also works with industry standard groups like OSHA, ASSE, ANSI, NATE and TIA on the development of new standards and regulations to improve the telecommunication tower industry. Gordon has also chaired several standards through the following groups: NATE, OSHA ANSI and TIA. Some of these standards include: TIA Gin Pole Standard, TIA Construction Standard, NATE Hoist Standard, NATE CTS/CTP Fall Protection Training Standard, OSHA CPL for Riding the Load Line and ANSI A10.48 Telecommunications Standard.
Gordon's goal in the undertaking of this endeavor is to improve the safety awareness and tower climbing training level of the industry in an effort to make the telecommunications industry a safer place to work and reduce the number of accidents in the field. Gordon Lyman was recently honored as the inaugural recipient of the Distinguished Service Award. This prestigious award recognizes a past or present NATE standing committee member who has demonstrated direct and individual contributions to the mission of NATE and whose performance has proven so exceptional that it profoundly affects the success of the association.