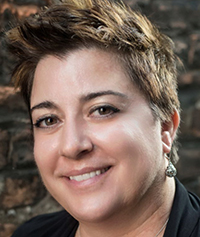 Molly started in the tower industry in 2001 as an entry level climber. Over the next 5 years, she succeeded at construction, antenna sweeping, tower lighting, OSHA Outreach training and fall protection training. In 2006, Molly became the Director of Safety at VTS. She continued to work in the field with tower crews along with implementing and updating the Company's safety and health program. In the intervening years, Molly continued to train industry workers, expanded her horizons to include cell site leasing work and curriculum development. Molly continues to advance industry safety through her career with eSystem Training Solutions.
Molly's first introduction to NATE was on the Safety and Education committee in 2004. She is pleased to again be working with NATE on the Small Cell and DAS Committee as well as the NATE WIN program as the South Carolina Liaison.
Molly is still paying off her BS degree in Legal Studies from Kaplan University, from which she graduated in 2010 Summa Cum Laude. She is happy to report that she owns her 1996 AAS in Criminal Justice from Hagerstown Community College free and out-right.